Black Talking White
"Why do you talk white?"
I could ask you, why do you speak like a moron?
I've been doing some thinking. It's something my friend and I discussed on a few occasions. And there comes to a point in your life as a black person when you are literally sick and tired of that asinine question. So, allow me to clear this up.
When did race become a sound? The last time I checked it was, I don't know, a fucking color? But wait! There's a certain way the two races talk! Well, of course. Okay, do me a favor. Here are some white people.
And here are some black people.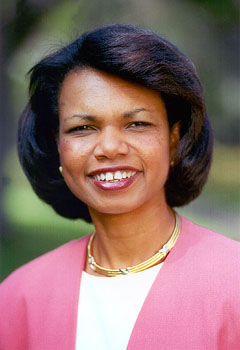 Listen to how those first morons speak, and then compare them to the other three. And OMG! These black people, sound like how white people and those white people talk like black people! Now, your mind is blown. Well gee, it doesn't take a genius to figure out that all people have their own dialects. And guess what? Color don't mean a damn thing in terms of speaking.
These black people above, are probably as people like myself are considered "exceptions" to the idea of how blacks normally sound. Okay. So imagine I never once met a white person. The first one I ever met turns out to be a redneck, with a shot gun and a southern twang, living in a trailer park who drinks all day and has incestuous relations with his cousin. And that became my image of what a white person was. Because there aren't any other white people that differ from that idea. Nope.
                                     White people in a nutshell.
So for any white personandany black person that exclaims that I or someone like me speaks/acts white I will tell you one thing: Quit giving white people all of this credit. White folks are not the only ones capable of speaking properly. It comes down to your education. I live in shitty part of town, but I got a decent education and my family never spoke in slang. And my mother would probably kill me if I ever came in my house speaking it. If you don't have that education you will obviously speak differently coming from a different environment.
So say it again. Call me a goddamn oreo. Say I'm talking or acting white. I'll be honest with ya, I'm not concerned about my blackness one bit. And I'm certainly not ashamed of who I am. So, to other black people: stop belittling our race. We'd be better off if weren't applying stereotypes all the time and ostracizing people who don't fit them.
Oh, and for any of you dumbasses who speak incomprehensible gibberish when you were educated, what the fuck is wrong with you? I don't care if you add slang, hell I add slang sometimes, but some of the shit I hear/see is ridiculous.
To anyone accused of acting white or speaking white, just cease to give a fuck. You're a person first. All that matters is that you are comfortable in your own skin. There isn't a point in trying be something you're not, so be you. Maybe eventually people will accept that you're a person. And if not, you should ask them why the hell they speak so goddamn Asian.
      Because, really so many people talk Asian, it's fucking ridiculous.
Sometimes it's frustrating. Sometimes you'll have people telling you that 'your not like the other ones' or you're 'not actually black'. And sometimes you're ready to punch them in the face, scream at them, and tell the only difference between you and other blacks is that you learned how to read a goddamned book. But it's okay. As long as you understand the way you speak isn't a color.
I am not talking white. I am not talking black. I'm talking like an educated person. That's all that counts.